EXPERT EXTERIOR CLEANING & CONTRACTING
HOUSE WASHING, ROOF CLEANING, POWER WASHING & MORE!
Expert Exterior Cleaning & Contracting  Serving Northern New Jersey
New Jersey Licensed and Insured Contractor. NJ HIC# 13VH10860400
House Washing, Roof Cleaning, Rust and Stain Removal, Gutter Cleaning and Installation and More. Click here to see other services we offer.
The curbside view of your home is a neighbor or visitor's first impression. TRC is here to help keep your home looking clean. Our low pressure exterior house washing service will leave your home looking new again.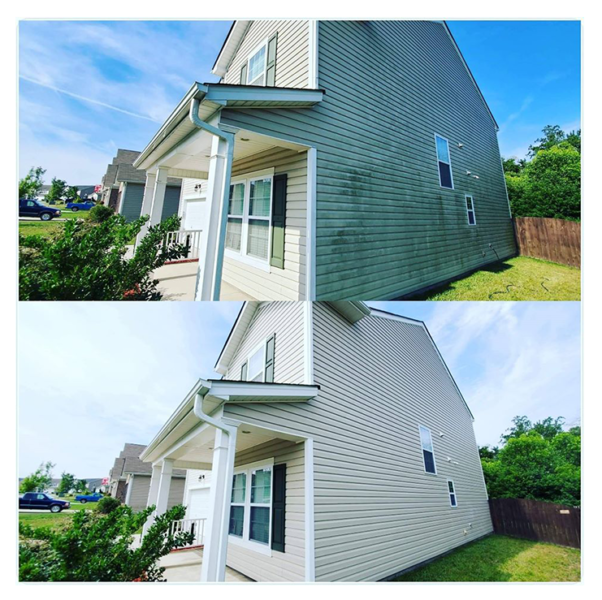 THE RIGHT SKILL + EXPERIENCE GETS THE JOB DONE CORRECTLY
WHAT YOU CAN EXPECT
Fully licensed & insured
We treat your home like it's our own. We take pride in our work, and hold ourselves to the highest standards.
Siding sterilization
We kill the underlying root system of the Algae and Moss. This keeps your house clean longer, and prolongs the life of your home's exterior surfaces.
safe & proper techniques
We use safe & proper cleaning techniques recommended by the manufacturer.
detail orientated
We pride ourselves on the details and our ability to provide an elite level of service.
EXPERT CLEANING & CONTRACTING
From eradicating moss or algae from your roof to cleaning unsightly mold from your siding, our technicians will have your home looking new again in no time! 
We only use eco-friendly and proprietary washing solutions and detergents. We are constantly tweaking our solutions and trying to stay current with the latest cleaning techniques and detergents. TRC technicians are all OSHA certified and take every precaution to work safely and effectively. We also carry Material Safety Data Sheets for all cleaning agents that we carry on our vehicles and fully comply with DOT regulations and local laws.
Our goal is to clean up our neighborhoods one home at a time. We pay attention to the small details that make a big difference for our clients. Trust us to keep your biggest investment clean and safe.
THREE RIVERS CONTRACTING
Contact us now to discuss your project or click the link below for a free quote