Expert Exterior Cleaning & Contracting  Serving Northern New Jersey
New Jersey Licensed and Insured Contractor. NJ HIC# 13VH10860400
House Washing, Roof Cleaning, Rust and Stain Removal, Gutter Cleaning and Installation and More. Click here to see other services we offer.
We Offer the Best Service at Competitive Pricing
TRC specializes in HOA community cleaning. We work with HOA's and Property Managers to offer the best service at competitive pricing.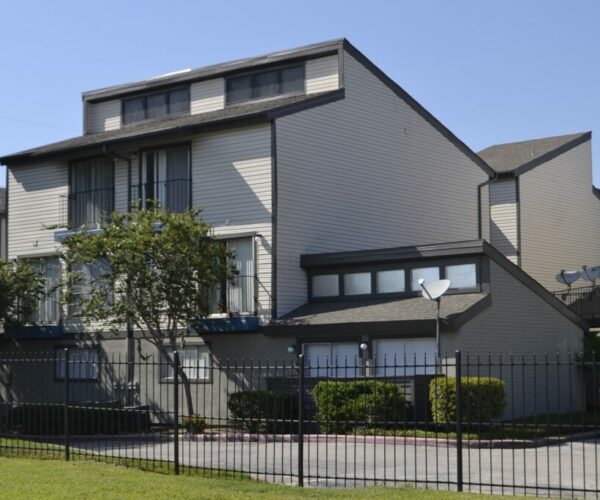 Avoid Inexperienced Contractors
Don't trust your large properties to a pressure washing contractor with little to no experience, even if the price is a smidge lower.  Not only will our services ultimately clean your properties in the most efficient manner, WE GUARANTEE YOUR SATISFACTION!
We work with both individuals and HOA's to keep properties looking clean and up to standard. Living with HOA's can be tough but rewarding. They are there to protect the greater good of the community, which typically holds a higher standard for its residents. We offer professional, safe, and effective cleaning methods, used in conjunction with quality equipment for exterior cleaning of HOA type properties.  As our client, you will be provided with a detailed estimate up front for all services discussed.
We take great pride in our high standards and that is our commitment to our customers. Don't let a dirty roof or moldy building be the reason for HOA violations or even fines.
If you are not fully convinced in our processes or have doubts that we are able to provide the services needed in order to clean an area in question, we will provide a free "spot test" demo. Basically the demo will include us coming to the jobstite, and actually cleaning a small area for no charge. After the demo, you can choose whether you would like to continue and book a service with us!
THREE RIVERS CONTRACTING
Contact us now to discuss your project or click the link below for a free quote