CONCRETE, BRICK & STUCCO CLEANING
Expert Exterior Cleaning & Contracting  Serving Northern New Jersey
New Jersey Licensed and Insured Contractor. NJ HIC# 13VH10860400
House Washing, Roof Cleaning, Rust and Stain Removal, Gutter Cleaning and Installation and More. Click here to see other services we offer.
Maintain Your Home's Surroundings
Having clean concrete walkways and driveways is an important aspect to keep your property looking top notch. In certain neighborhoods that have an HOA, this may actually be a requirement to maintain a clean driveway and walkway at all times.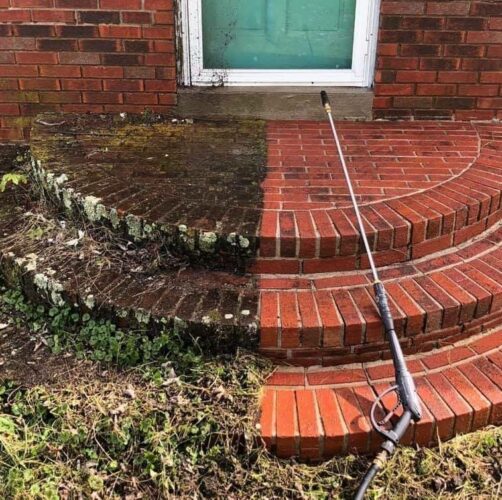 A clean exterior maintains a higher perceived property value and appeals to potential purchasers looking to move into your neighborhood.
Concrete walkways, brick veneer, and stucco siding are tricky substrates to clean. These surfaces are semi-porous, and will host moisture longer, which in turn will cause quicker growth of algaes and mold. Three Rivers Contracting is able to dial in specific cleaning detergents and algaecides to safely and effectively remove these stains. 
Concrete driveways can often accumulate dirt,and other things that make its appearance unsightly.  We have a process to clean all of these types of stains including things like tire marks, battery acid, mold, algae and oils.
THREE RIVERS CONTRACTING
Contact us now to discuss your project or click the link below for a free quote