Expert Exterior Cleaning & Contracting  Serving Northern New Jersey
New Jersey Licensed and Insured Contractor. NJ HIC# 13VH10860400
House Washing, Roof Cleaning, Rust and Stain Removal, Gutter Cleaning and Installation and More. Click here to see other services we offer.
We are your local power washing experts. We offer high pressure and low pressure washing. Depending on the type of material we may perform one or the other. Some surfaces that should not be power washed are: Asphalt Roofing, Stucco, Vinyl Siding, and Aluminum siding. These surfaces can all be cleaned with the right detergents, algaecides and low pressure.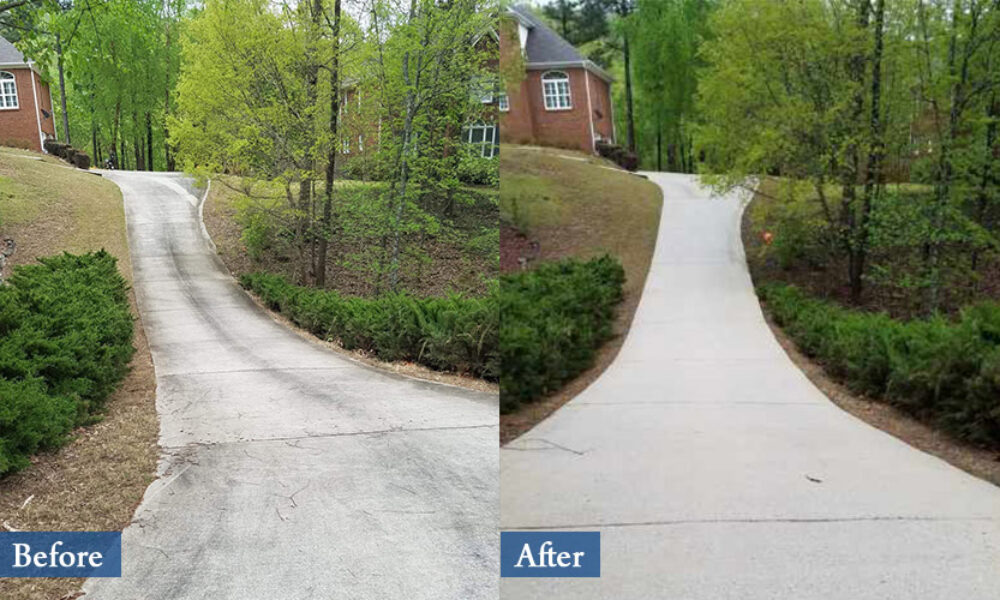 Mildew, algae, or mold on siding can be removed effectively with low pressure. When high pressure is used incorrectly to wash vinyl siding, water is forced up and behind the siding where it sits and often causes mold or mildew to form. This could potentially cause damage, and health concerns if left to grow. We always use soft wash technology or low pressure equipment when washing vinyl siding. The detergents and soaps to the work, and attack the root source of the mildew, mold and algae, keeping your home cleaner, longer.
Power washing is very effective when cleaning concrete. This is where we will use high pressure. We still use detergents to treat the organic stains, however this time instead of following the application with a low pressure rinse, we will use high pressure to blast the remainder of dirt and stains away.
We utilize a 4 Step concrete cleaning process that has been proven most effective based on industry standards and experience in the field. The common misconception in the public eye is that pressure alone can clean most any surface. Although part of that statement is true, it must be done with extreme caution, the proper amount of pressure and distance from the surface. Also pressure alone may clean the surface temporarily, but the root structure of the growth is still present. This means that the green and black mildew, and algae staining will be back before you know it. Some companies may be okay with this as it secures another service for the next season. We aim to keep your property looking cleaner, longer. Our goal is to provide a valuable service that will last longer than your average landscaper or handyman might be able to offer.
THREE RIVERS CONTRACTING
Contact us now to discuss your project or click the link below for a free quote